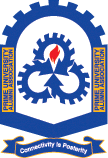 Prime University Alumni Association is an association of graduates or, post graduates who completed their graduation & post graduation degree from PU.
The office of the Prime University Alumni Association is situated at 114/116, Mazar Road, Mirpur-1, Dhaka-1216.
Prime University Alumni Association tries to play an important role in helping to shape the future of PU by representing the views of its members, and contributing to building an engaged and supportive alumni community appropriate to a world class university.
PU Alumni Association, in close collaboration with the University's Development and Alumni Relations office, organises a wide range of events – some social, some knowledge sharing, some celebratory. It is also committed to supporting alumni in their careers, and links closely with the University's Careers Service to support mentoring and intern opportunities.
The purpose of the Association is to:
Support the mission of Prime University.
Stimulate and encourage loyalty to the University and the Association.
Serve the University and the community through volunteerism and financial support.
Keep its alumni informed.
Promote active member participation in the Association.
Promote strategic engagement opportunities for members to connect with each other and engage with the University.
Vision Statement:
The Association aims to foster a lifelong relationship among Prime University alumni, students, and friends.
Mission Statement:
PU Alumni Association is dedicated to serving the University, its alumni, and students by providing opportunities to stay connected and informed, which foster lifelong relationships with the University and with one another.